In the case that Google "Account Action Required" notification won't go away by itself, corrupted cached data is usually at fault and to fix that, you should clear the cache. Also, you may want to switch off Google Account notifications. Spare some time to take a look at this article and dismiss the notification for good.
Google Account Action Required Won't Go Away: Causes
There are many problems related to google based applications on the Android operating system, but this problem has been frustrating many android users with pesky and constant notification. The problem is always sent by google play services because it is the one that synchronizes all the Google applications on the Android operating system.
I tried to open the notification, and it resulted in the opening of the Google sign-in page and the "Checking Info" continuously opening and checking for seconds, then it close. The problem persists after trying these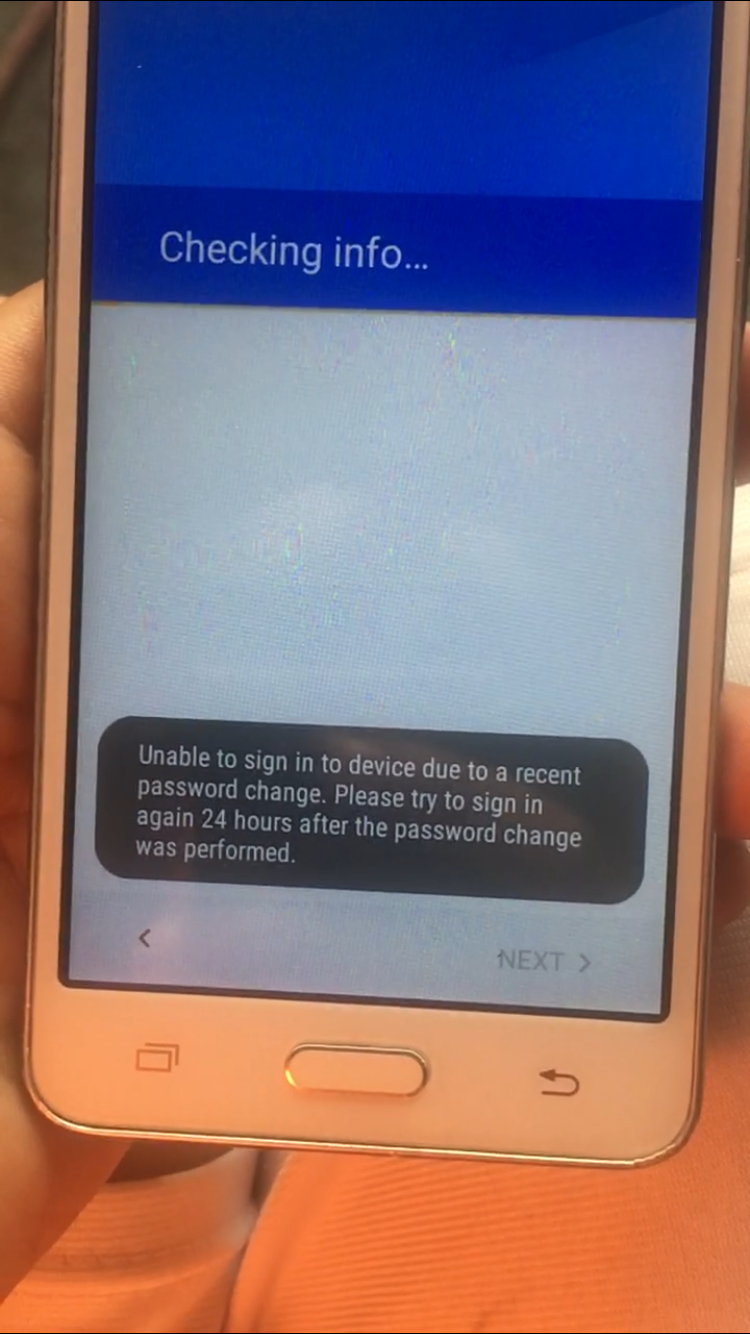 I was able to detect that Google Play Services was the sender of the annoying notification by long-pressing the notification and checking app info. There was no solution related to the Troubleshooting page for the same problem
I even updated all the Google Apps on my android device, turned off the two-factor, restarted my android device, Sign out and sign back in (both through the Accounts section in settings and Google section in settings) and checked the security page on my account settings after confirming all account accesses for my device. Yet all these did not work
After going through many threads, I was able to detect that the problem occurs because of the following:
Google Account: The problem can be due to an inactivation of the Google account that you are using, Inactivation as in your account is no longer working due to an error on your part or google
Multiple Gmail: If you have multiple accounts logged in on your device, if one of them is not syncing, it can lead to the google account action required won't go away.
Deleting Google Account: This problem will surely surface if you or another person that has access to your account delete your google account which is linked to your android device
Google Account Action Required Won't Go Away: Solutions
The following methods will make you erased the pesky and problematic Google Account problem from your android device
Clear Cache Data
Caches are the way many applications on Android keep up with their users while offering exceptional users experience. Accumulation of cache while providing top-notch users experience but also leads to errors in the functions of the applications
You may be asking, 'Why do I need to clear up cache data from my phone to resolve when account action required" alert?' The answer is very simple; clearing app caches can help fix a misbehaving app.
Step 1. Open the Settings app on your phone and tap "Storage > Other Apps."
Step 2. Now, find Gmail as the app you want to clear caches on and tap the "Clear Cache" tab.
Remove Google Account and Add New One
If the clearing of the cache does not work, you can use this step to remove the Google account responsible for the Google Account Action required won't go away. To do this, you have to remove the Gmail accounts logged in on your device, then you will add a new account or another verified one on your Android. To remove accounts, follow these steps:
Step 1. Navigate to Settings > Accounts
Step 2. Select the Gmail accounts that you want to remove and click the icon "Account sync."
Step 3. Check the top right corner of the screen, click the 3-dot menu icon.
Step 4. Select "Remove account" to complete the process.
After the removal of the Google accounts on your android device, you can add another account. However, you should restart your device.
What to Do If You Do not know The Google Account Password?
Removing Google accounts comes with knowing the password that is linked to your Android device. However, iMyFone LockWiper (Android) is a perfect application for you to remove Google account from your Android devices without the need for a password. The application is perfect for the removal of FRP/Google account locks, and Android screen locks easily on all devices. To use the application, follow these steps.
Step 1: Select "Remove Google Lock (FRP)" from LockWiper (Android) Home interface, and click "Start" to begin the process. Then, connect your device using a USB cable.
Step 2: Now, choose your device from the scroll-down menu and click "Next."
Step 3: Get the data package for your Android device and set it up.
Step 4: Download and prepare the firmware package for your device.
Step 5: Now, start to unlock your device.
Step 6: The unlocking process will take a while to complete, just wait a second.
Switch off and on Google Play Services Notifications
You can also try to disable the Play Store service notification in your bid to solve "Account actioned required" notification. To do this, you
Step 1. Go to "Settings > App > Google Play Services > Notification"
Step 2. Tap the toggle switch to turn the notification off and on.
I am a Software developer with approx 4 years of experience in building various responsive and beautiful websites and apps.
Language: Ruby, Java, HTML/CSS, Android
Frameworks: Ruby on Rails, Hosting: Heroku, Godaddy
Database: Mysql, Postgres, Mongo, Oracle