Compared to other functions and features on the Android operating system, the keyboard runs smoothly and the number of issues related to it is low. That being said, when the keyboard acts up, Android users tend to have a rather hard time using their devices. Therefore, the "Unfortunately, Android keyboard AOSP has stopped" error message is widely regarded to be one of the most frustrating problems on Android phones nowadays. Until Android users address the root of the situation, the keyboard is going to remain unresponsive and that is troublesome.
Your Android device receives the same error message as well yet you don't know the best approaches to it? In that case, you have come to the right place. This article would tell you everything you must remember to get the keyboard of your Android phone back to normal.
How To Address Unresponsive Keyboard On Android
In general, different problems require different fixes but once the "Unfortunately, Android keyboard AOSP has stopped" error message appears, you should try the following methods
Reset 
In general, regarding hiccups on Android devices, restart is by all accounts the leading solution. Despite its simplicity, the "turn it off and on again" technique is able to solve a significant number of errors. So when the keyboard of your Android phone stops responding, proceed to restart it immediately. Keep in mind that to protect the hardware, you must avoid turning your phone off and on in swift succession.
Restart Android Keyboard Settings 
Recently installed new language packs? Then there is a high chance that the settings of your Android keyboard may have been messed up during installation. To tackle that, all you need to do is to restart the Android keyboard settings
Step 1: Go to Settings and select Application Manager
Step 2: Look for Android Keyboard and tap it
Step 3: Choose Force Stop
Clear Dictionary Cache/Data 
Similar to any other application, Dictionary relies on cached data to accelerate processing and should such data become corrupted, the performance of Dictionary inevitably suffers.  Owing to the close-knit link between Dictionary and Keyboard, if Dictionary ever acts up in use, Keyboard follows suit. Because of that,  once it comes to the "Unfortunately, Android keyboard AOSP has stopped" error message, it's wise to consider clearing dictionary cached data.
Step 1: Go to Settings and select Application Manager
Step 2: Look for Dictionary and tap it
Step 3: Choose Clear Cache and Clear Data
Note: For good measure, it's strongly recommended that you proceed to clear cache/data of Android Keyboard as well.
Uninstall And Reinstall Android Keyboard
Overall, uninstalling applications that experience troubles is a fantastic way to get rid of software problems on today's devices. Since Android Keyboard is not an inbuilt app, you would have an easy time removing it from your Android phone. Also, in the case that you don't want to use Android Keyboard anymore, you could even download other keyboard apps developed by third parties
Step 1: Go to Settings and select Application Manager
Step 2: Look for Android Keyboard and tap it
Step 3: Choose Uninstall. Next, install the latest version of Android Keyboard in the app store. Feel free to download other keyboard apps if you like.
Perform A Factory Reset 
Regardless of what you do, you can't seem to get Keyboard to resume working? If that is so, you likely have to perform a factory reset on your device. Following a factory reset, your Android phone is going to revert to the original settings. That means almost all errors would disappear without a trace. However, since resetting to factory settings automatically wipe the internal memory, it's imperative that you backup key data beforehand.
Frequently Asked Questions About Keyboard On Android 
How do I manage keyboards on Android phones? 
Go to Settings, select System and tap Languages & input. Next, choose Virtual keyboard and hit Manage keyboards. Now you could decide the keyboard you like to use by toggling the switches next to available keyboards.
Is it possible to resize Android keyboards? 
Nowadays, many keyboards for devices that run on Android pack integrated options for resizing so people can readily increase and decrease the size of letters. To access such options, Android users only need to go to the keyboard app settings.
How could I connect external keyboards to Android devices? 
To connect wired keyboards to Android devices, Android users need to use a USB OTG cable to connect them together. About wireless keyboards, owners of Android users must set up wireless settings in advance which take a bit of time.
What needs to be done to hide the keyboard on Android?
In the case you like using external keyboards and wish to keep the keyboard hidden, toggle the switches of all available keyboards to disable them. By doing that, you would be able to prevent the keyboard from surfacing as you hit on-screen text fields.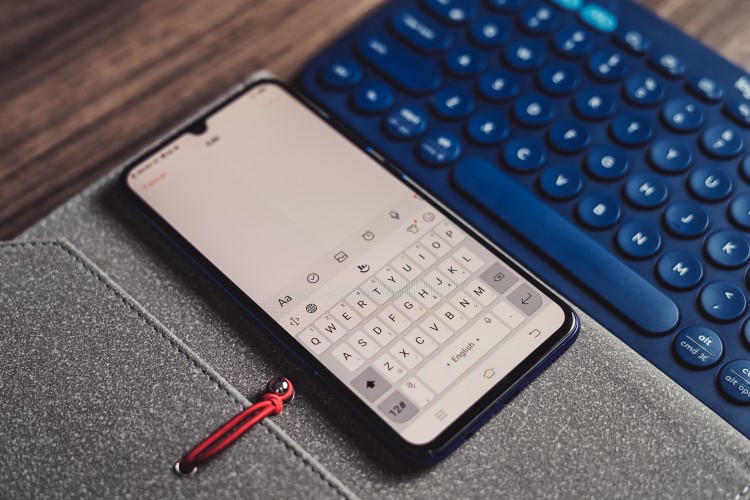 I am a Software developer with approx 4 years of experience in building various responsive and beautiful websites and apps.
Language: Ruby, Java, HTML/CSS, Android
Frameworks: Ruby on Rails, Hosting: Heroku, Godaddy
Database: Mysql, Postgres, Mongo, Oracle
Also please look on my stack overflow profile.