Designed as a multimedia platform for vehicles of Chrysler, Dodge, Jeep, Ram and Fiat, Uconnect allows drivers to combine entertainment, navigation, communication, … into one touchscreen. It's worth pointing out that vehicle owners could pair smartphones to Uconnect and start making/receiving calls while keeping their hands on the wheel. Usually, when people decide to pair smartphones to Uconnect, they have the option of syncing the phonebook which removes the hassle of adding contacts manually. That being said, reports of Uconnect phonebook not syncing still appear from time to time.
So you have a hard time syncing the phonebook of Uconnect on your ride too? Then it's strongly recommended that you spare time and give this article a read. Down below, you would find a list of issues that interfere with the syncing of Uconnect and fixes for them.
What May Be Causing Problems

Numerous factors influence the performance of Uconnect but if you face the issue of Uconnect phonebook not syncing, you have to remember the following suspects
Hiccups
Uconnect runs smoothly in most of the cases but it's still far from perfect. Now and then, Uconnect can act up out of the blue which leads to various oddities and phonebook not syncing is one of them. Luckily, hiccups on Uconnect tend to be temporary and go away on their own. Even if outside interactions prove necessary, vehicle owners rarely have to use a lot of effort to restore the performance of Uconnect.
Bluetooth 
Generally, to sync the phonebook of Uconnect to contacts on smartphones, a stable Bluetooth connection is essential by all accounts. That means when wireless connectivity happens to experience issues, the syncing is unable to proceed. Various things could impair Bluetooth connections from misconfigured settings to signal interferences in the surroundings. As long as the wireless connectivity continues to fluctuate, you should have trouble finishing the syncing of phonebook on Uconnect.
Permissions 
As you pair your phone to Uconnect, it's going to ask for permissions to access phonebook, call history, messages, … Only with your permissions could Uconnect sync the phone book. Needless to say, in the case that you decline Uconnect the right to access your phonebook, it would never sync until you change permission settings.
Obsolescence 
Uconnect receives a number of updates periodically to keep up with the ever-changing standards. If you keep your Uconnect up-to-date, the odds of it running into problems in use should be minimal. On the other hand, if you don't bother updating Uconnect, it may create a few difficulties including the issue of Uconnect phonebook not syncing.
Incompatibility
So it seems that there is nothing out of the ordinary with your phone and the Uconnect on your ride? In that case, you have to give incompatibility some thoughts. Uconnect just supports certain devices and if your phone is not supported, you have to look for another way to add contacts into its phonebook.
Getting Uconnect Phonebook To Sync: Suggestions 
Once it comes to Uconnect phonebook not syncing, different people often resort to different measures with crying degrees of success. However, if you wish to wrap up the syncing of Uconnect phonebook quickly, you should try out these solutions
Restart: Despite its simplicity, the "turn it off and on again" trick is effective at getting rid of software troubles. Therefore, if you notice that Uconnect phonebook fails to sync your contacts, you must proceed to restart it as well as your phone several times. To avoid potential headaches, it's best to wait at least a minute between restarts.
Take a look at Bluetooth: Check out the Network settings on your phone and make sure that Bluetooth is on. In addition to that, remove everything that could get in the way of Bluetooth connectivity like other Bluetooth-enabled devices. Last but not least, to be thorough, it's widely advised that you reset Bluetooth.
Check out permission: Go to the Permissions setting on your device and determine whether you grant Uconnect access to contacts. Apply changes if necessary then sync the phone book again.
Update Uconnect: Visit Uconnect website and see if your vehicle possesses the latest version available. Aside from that, you should also use the opportunity to bring the operating system of your phone up-to-date. In the case that updates exist for either Uconnect or your phone, download them, re-sync the phone book and see how things turn out.
Pick up a new phone: You have concluded that your phone is incompatible with Uconnect? Then you need to consider buying a new phone then move your contacts to it and sync the phone book. While you have to spend money now, the convenience you gain would match the investment.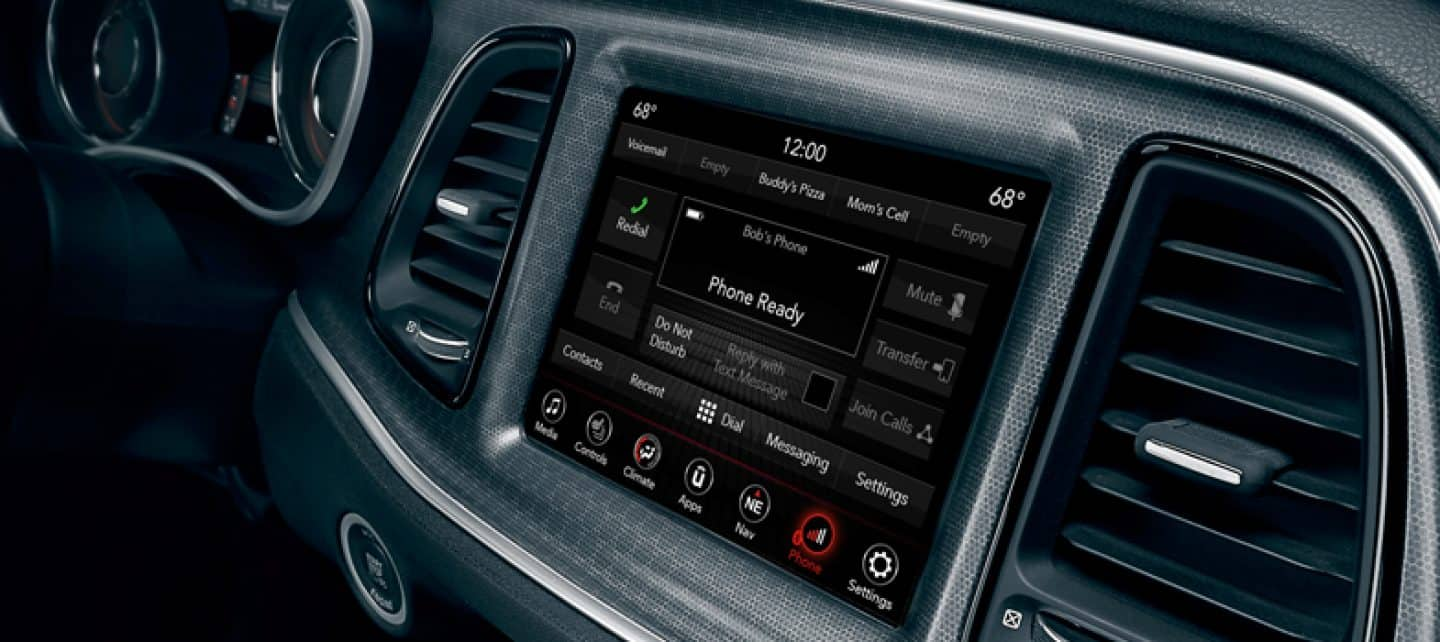 I am a Software developer with approx 4 years of experience in building various responsive and beautiful websites and apps.
Language: Ruby, Java, HTML/CSS, Android
Frameworks: Ruby on Rails, Hosting: Heroku, Godaddy
Database: Mysql, Postgres, Mongo, Oracle
Also please look on my stack overflow profile.