For most owners of Samsung phones that don't like others to see what they keep on their devices, Private Mode is a fantastic feature. Using Private Mode, people could hide pictures, clips, recordings, …from prying eyes with relative ease. In order to access contents hidden by Private Mode, Samsung users must enter a password that they have set during the configuration of the feature. As the password is the key to access things that Private Mode keeps out of view, one issue attracts attention: Samsung Private Mode forgot password.
You cannot remember the password for the Private Mode on your Samsung device and don't know what to do? In that case, you have come to the right place. This article could tell you the way to disable Private Mode without password and get all of your contents back.
How To Deactivate Private Mode On Samsung Phones Without Password 
Different issues require different fixes and once it comes to Samsung Private Mode forgot password, there are two choices: fingerprint re-registration and factory reset.
Fingerprint Re-registration
In a few cases, it's possible to escape Private Mode by re-registering the fingerprint and change the password.
Step 1: Go to Settings
Step 2: Select Apps Manager
Step 3: Look for Fingerprint and choose it
Step 4: Clear cache, clear data and clear default. Afterward, hit Force Stop. Tap OK if prompted.
Step 5: Back out and select Finger Scanner to register your fingerprint.
Factory Reset 
Following a factory reset, your device is going to revert to its original configuration which automatically disables Samsung Private Mode. As a factory reset would wipe the internal memory, it's strongly recommended that you create a data backup beforehand.
Step 1: Go to Settings
Step 2: Select General management
Step 3: Tap Reset
Step 4: Choose Factory data reset
Step 5: Pick Reset. Enter the PIN. Choose Delete all.
You have a hard time recalling the PIN of your Samsung phone? Then here is an alternative:
Step 1: Turn of the device
Step 2: Turn on the device while holding down the Power button along and the Volume Down at the same time to boot into Recovery Mode
Step 3: Navigate to Wipe data/factory reset using the Volume buttons and select it with the Power button
Step 4: Choose Yes
Step 5: When the process complete, navigate to reboot system now and select it
Note: To deter theft, Samsung includes a security feature called Google FRP (Factory Reset Protection) Lock in its devices. If your phone comes with Google FRP, it would ask you to sign in using a Google account that was previously synced on it. In the case that you still remember the sign-in details, you should be able to unlock your device without much difficulty. On the other hand, if you fail to pass this information check, you have to resort to third-party tools.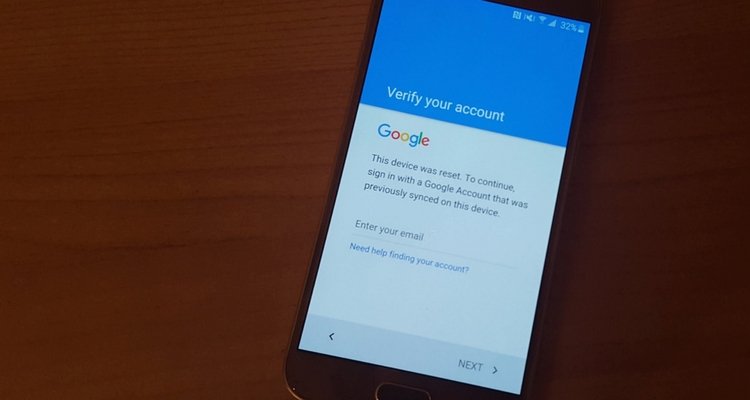 A wide range of tools could help you deal with Google FRP and one of the most popular choices nowadays is  PassFab Android Unlocker. It costs nothing to use and provides quite a few features that prove handy in Android devices.
Step 1: Install PassFab Android Unlocker on your computer
Step 2: Connect your Samsung phone to your computer using a USB cable
Step 3: Select Remove Google FRP Lock and choose Start Remove
Step 4: Get a hold of your phone and follow the instructions that PassFab Android Unlocker shows you.
Step 5: Restart the device
If everything proceeds smoothly, you could begin using your phone once again and your Samsung Private Mode forgot password issue should be resolved as well.
I am a Software developer with approx 4 years of experience in building various responsive and beautiful websites and apps.
Language: Ruby, Java, HTML/CSS, Android
Frameworks: Ruby on Rails, Hosting: Heroku, Godaddy
Database: Mysql, Postgres, Mongo, Oracle
Also please look on my stack overflow profile.