For a lot of fans of Pokemon-themed games like Pokémon GO and Pokémon Let's Go, Pokeball Plus is a familiar device. Being created to resemble a Poké Ball, Pokeball Plus let people use it as a controller and capture Pokémon. Usually, Pokeball Plus could be paired with mobile devices in the vicinity with relative ease. However, connection failures still occur and among the complaints about Pokeball Plus, one of the most common topics is that Pokeball Plus failed to connect.
Feeling frustrated by the connection failures of your Pokeball Plus but also have no idea how to deal with them? In that case, you have come to the right place. This article would tell you everything that you need to remember when Pokeball Plus is unable to pair with devices
Pokeball Plus Connection Failures: Fixes 
Different issues require different solutions but once it comes to Pokeball Plus connection failures, it's a good idea to try out the following fixes
Re-pair 
Devices develop software glitches every now and then which temporarily affect an assortment of functions including pairing via wireless connections. Therefore, if your Pokeball Plus refuses to connect to your phone, it's strongly recommended that you re-pair it.
Step 1: Open Pokémon GO, locate the Pokeball Plus icon and tap it to remove the ball from the game.
Step 2: Go to Bluetooth, hit the circled i icon besides Pokeball Plus and select unpair.
Step 3: Restart the phone and Pokeball Plus.
Step 4: Pair Pokeball Plus to your phone from Pokémon GO's menu.
Disable Paired Devices 
Pokeball Plus could only pair to one device at a time so you must ensure that your ball is currently unpair prior to pairing it. In addition to that, if you happen to pair your phone with too many wireless devices, your Pokeball Plus may fail to connect to it. Because of that, when Pokeball Plus failed to connect, it's wise to disable paired devices
Step 1: Set all wireless devices to airplane mode. For devices that lack the airplane mode, shut them down.
Step 2: Unpair your phone from any other devices except Pokeball Plus.
Step 3: Un-pair and re-pair Pokeball Plus.
Note: In several phones, there is a setting called Wi-Fi/Bluetooth Scanning that constantly looks for nearby wireless devices and maintains connections to them. To address connection failures of  Pokeball Plus, it's widely advised that you turn off that setting. If your phone indeed packs Wi-Fi/Bluetooth Scanning, you should be able to access it by going to Settings > Location > Mode.
Install Go Companion 
In case you don't know, Go Companion is an app purposely designed to improve the experience of Go players. Moreover, with Go Companion, it's a breeze to stabilize connections from phones to Pokeball Plus and keep failures minimal.
Step 1: Download and install Go Companion from the app store.
Step 2: Un-pair Pokeball Plus from your phone and Pokémon GO's menu.
Step 3: Launch Go Companion and setup wizard for paired devices.
Add Pokeball Plus To Trusted Devices 
Pokeball Plus repeatedly failed to connect to your phone? Then there is a chance that the ball appears untrustworthy to your phone. To address that, all you have to do is to add Pokeball Plus to the list of trusted devices.
Step 1: Go to Settings, choose Security and tap Smart Lock
Step 2: Enter the password
Step 3: Hit Trusted devices, select Add a Trusted Device and pick Pokeball Plus
Update Pokémon GO
Similar to any other applications, Pokémon GO tends to act up if it's not kept up-to-date. So when you have trouble with Pokeball Plus pairing, check out whether your phone packs the latest version of GO. To update Pokémon GO, you have to visit the app store and search for it.
Frequently Asked Question About Pokeball Plus
How long would the battery of Pokeball Plus last? 
Pokeball Plus uses a lithium-ion battery that sustains operation for around three hours when it's fully charged. You could determine the charge level of Pokeball Plus if you press and hold the top button and control stick. That is going to cause Pokeball Plus to flash and the color should tell you how much charge is left (Green for High, Yellow for Medium and Red for Low).
Is Pokeball Plus water-resistant?
Pokeball Plus is not made to handle water so it's best that you keep your ball away from water. If you accidentally let your Pokeball Plus come into contact with water, quickly move it to a ventilated place and give it time to dry. Hopefully, after a few hours, your ball may work again.
Do I have to get Pokeball Plus to play Pokémon GO? 
You don't necessarily need to buy Pokeball Plus to play Pokémon GO as it's an optional accessory. As long as you have a working smartphone with the Go app, you could play Pokémon GO.
My Pokeball Plus reacts but I cannot catch Pokemon. What should I do? 
In the case that your Pokeball Plus reacts normally but you fail to catch Pokemon, it's highly likely that your Pokemon Storage is full. Make some space in Pokemon Storage and you would be able to catch Pokemon again.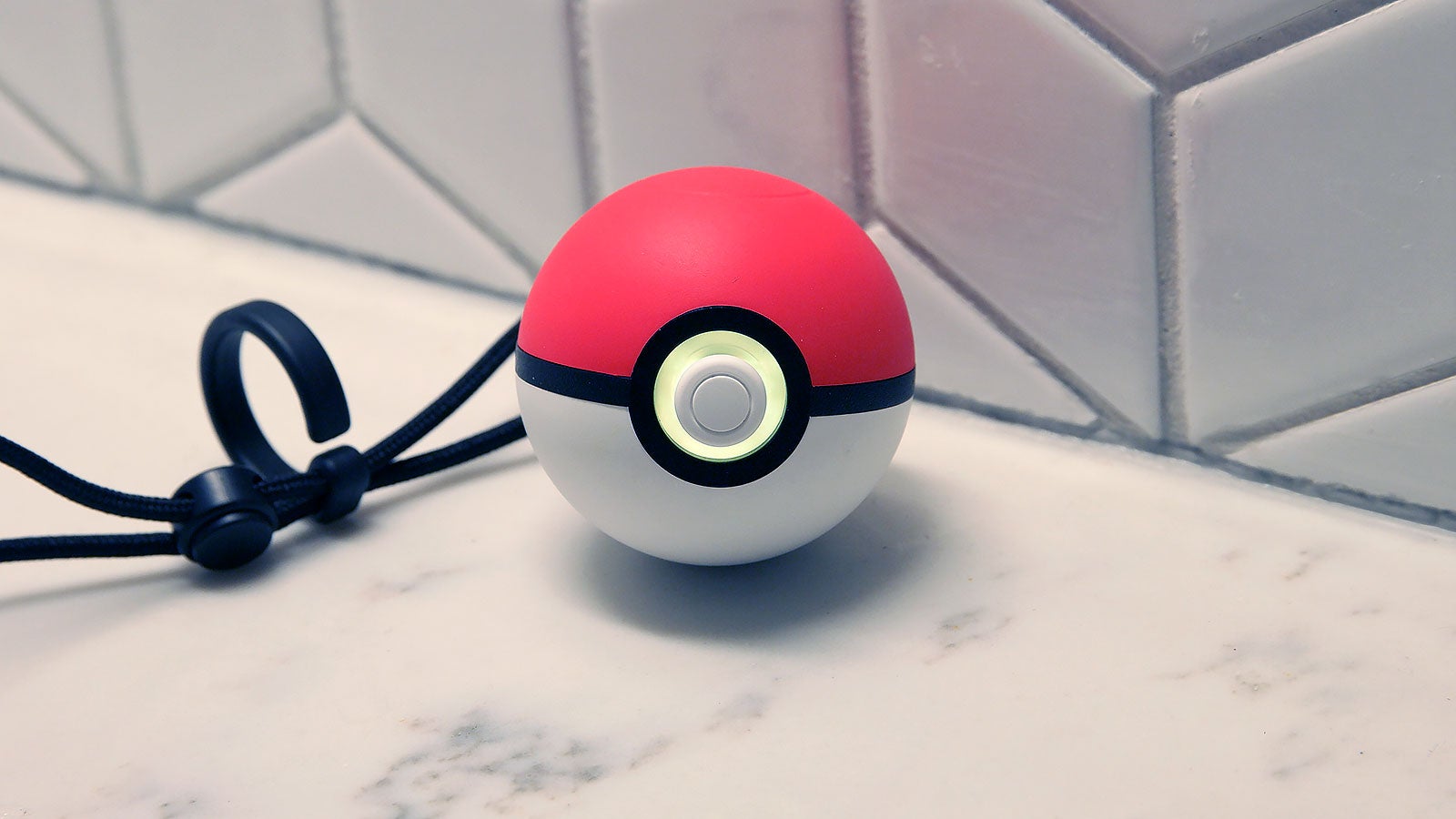 I am a Software developer with approx 4 years of experience in building various responsive and beautiful websites and apps.
Language: Ruby, Java, HTML/CSS, Android
Frameworks: Ruby on Rails, Hosting: Heroku, Godaddy
Database: Mysql, Postgres, Mongo, Oracle
Also please look on my stack overflow profile.