In many mobile devices, visual and audio notifications would be sent out as the battery reaches max capacity following recharges. For people that use phones on a regular basis and like to know when recharges conclude, such notifications prove handy. That being said, the battery full notification may also annoy particular owners of mobile devices, especially those that tend to leave their phones charged overnight. Thus, it's natural to come across topics regarding how to turn off battery fully charged notifications in a lot of forums for phone users.
So you like to disable the battery full notification of your device as well but don't know the way? If that happens to be the case then this article is exactly what you need. Down below, you would be provided with everything you must memorize about deactivating the battery full notification on mobile devices.
What Needs To Be Done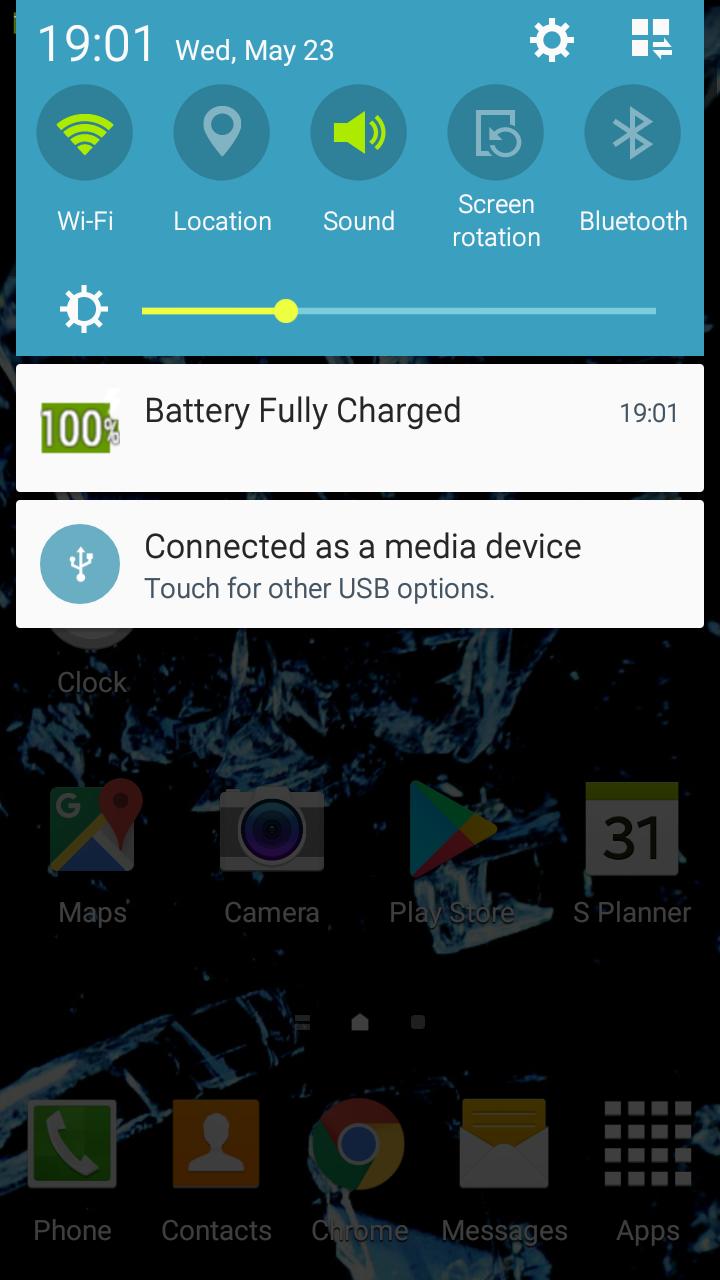 People resort to various tricks to adjust phone setting but once it comes to the battery full notification, the following methods tend to be preferred
Adjust The Notification Setting 
To put it plainly, the notification setting manages pretty much all notifications and the battery full notification is no exception. Therefore, if you like to turn off battery fully charged notifications swiftly and effortlessly, it's recommended that you apply adjustments to the notification setting.
Step 1: Go to Settings
Step 2: Select Notifications, hit the three-dot icon and choose Show system apps
Step 3: Tap System UI, go to Battery Full then move the slider switch beside App to the off position. Depending on preferences, you could also modify other settings like Sound, Show as pop-up, Lock screen, …
Download Third-Party Applications 
While modern-day mobile devices offer users a degree of freedom regarding customization, people still find built-in choices limited. Because of that, a lot of phone owners opt to download applications from third parties to tweak features and functions. By searching around the app store, you would come across several apps that manage the battery full notification. Such apps let you change aspects of the battery full notification in a blink of an eye.
Root The Device 
For those that have no idea how to turn off battery fully charged notification and like to remove that notification, rooting is always an option. In rooted devices, it's possible to change practically everything including the battery full notification. That being said, rooting carries certain risks which is why you must think it through prior to rooting your phone.
If you decide to root your device, it's suggested that you install the Xposed framework and get the Notification Clean module. That should make it easy for you to manage notification of your device and get rid of the battery full notification.
Frequently Asked Question About Notifications On Mobile Devices 
How may I block notification from websites while surfing the Internet? 
Launch your web browser, head to websites you don't want to receive notifications and tap More Info. Next, hit Site Settings, choose Notifications and tap Block.
Could I see all notifications on my phone? 
Press and hold down an empty area on the home screen until a menu shows up. From the menu, choose Widgets, long-press the Setting widget and place it on the home screen. Then proceed to hit the recently-placed widget and select Notification Log to get a full list of past notifications.
What is the Notification Panel?
In layman's terms, the Notification Panel is a place that owners of mobile devices could quickly access notifications, alerts and shortcuts. The Notification Panel normally stays hidden but you should be able to access it by swiping the home screen from top to bottom.
Why do I hardly receive push notifications from my applications? 
Assuming that you never change your Notification settings, there is a chance that the absence of app push notifications is the result of Power settings. Go to Settings, select Device care and select Battery. Head over App power management and move all the switches except the Notification one to the off position. In addition, it's advised that you disable Optimize settings in Settings power optimization.
I am a Software developer with approx 4 years of experience in building various responsive and beautiful websites and apps.
Language: Ruby, Java, HTML/CSS, Android
Frameworks: Ruby on Rails, Hosting: Heroku, Godaddy
Database: Mysql, Postgres, Mongo, Oracle
Also please look on my stack overflow profile.