Once it comes to downloading applications, owners of Samsung devices nowadays have options but many opt to use Galaxy Essentials. Being a collection of specially chosen applications from Samsung Apps, Galaxy Essentials lets people download premium content at no cost. Normally, Samsung users should be able to access Galaxy Essentials and proceed to choose what to download with relative ease. That being said, on occasions, Galaxy Essentials may run into problems upon launch and the issue of Galaxy Essentials network unavailable is a prime example.
Frustrated by the fact that whenever you tap Galaxy Essentials, your phone just displays a notification that says "Network unavailable"? If that happens to be the case then you have come to the right place. This article contains a list of causes that could lead to the appearance of that annoying notification and fixes that you have to try out.
Analyzing The Situation: Possibilities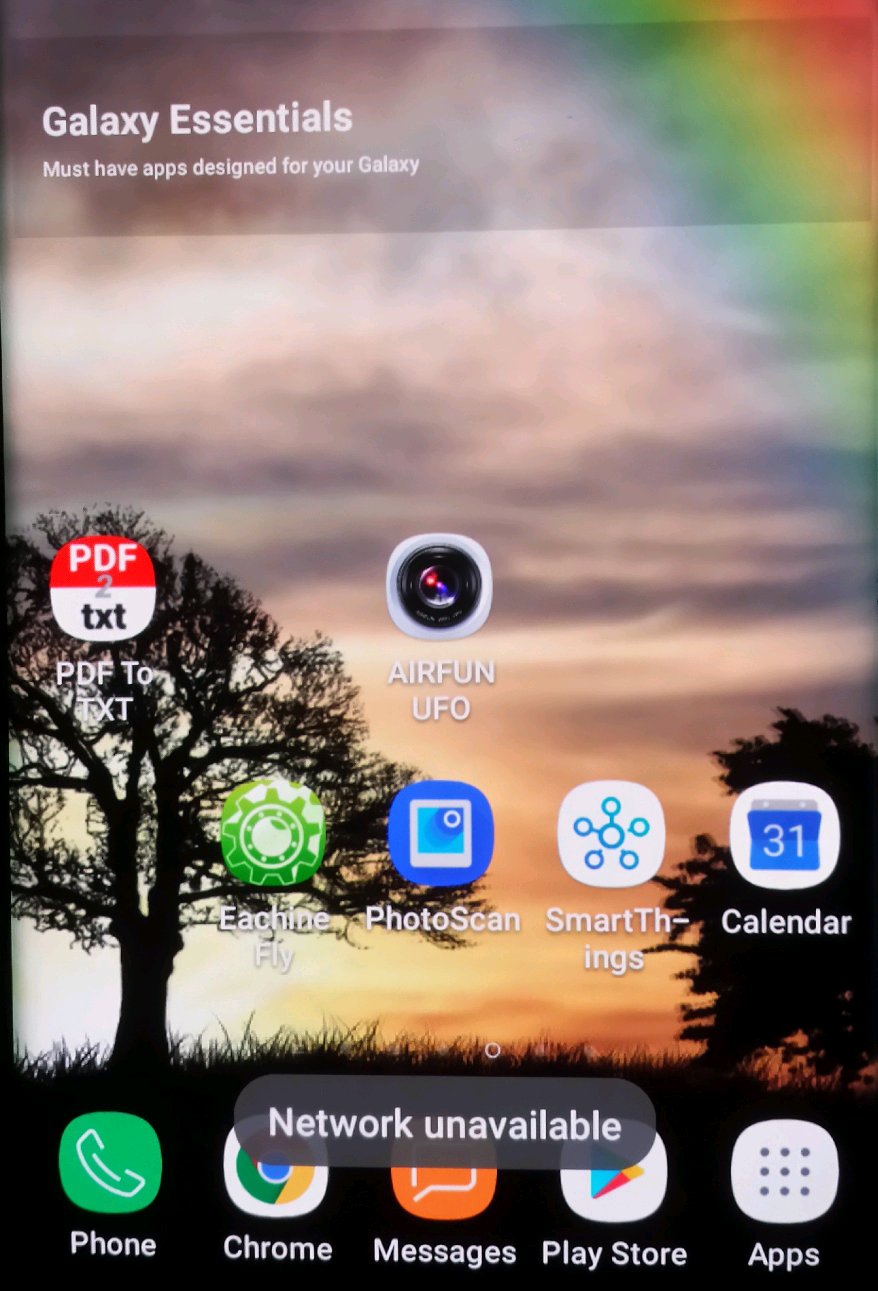 Samsung phones experience an assortment of troubles in use but regarding the issue of Galaxy Essentials network unavailable, you should memorize the suspects down below
Hiccups 
Modern Samsung devices run on Android which is one of the top operating systems but it's far from perfect. While Android operates smoothly in most cases, it still acts up from time to time and the performance of its features (including Galaxy Essentials) suffers. Fortunately, hiccups on Android tend to be temporary and even if people have to remove them by themselves, they seldom need to spend much effort.
Corruption In The Cache 
From built-in widgets to third-party applications, various things rely on cached data to accelerate operations and  Galaxy Essentials is not an exception. Therefore, if the cache becomes corrupted, plenty of oddities would show up and the "Network unavailable" notification is one of them. Assuming that corrupted cache is indeed the one at fault, the notification should keep appearing as long as corruption exists.
WiFi Direct
Various owners of Samsung devices use WiFi Direct to transmit data between devices but few know that it could interfere with other WiFi-related activities. If you frequently use WiFi Direct, there is a chance that it's responsible for the issue of Galaxy Essentials network unavailable on your device.
Obsolescence 
To optimize the experience of users and keep up with changes in technologies, Android rolls out updates now and then. Only by keeping the Android version of your phone up-to-date could you get the most out of it. You happen to pay little attention to updates from Android? Then your device would soon fall to absence and that is going to afflict its features with troublesome difficulties such as the "Network unavailable" notification.
How To Regain The Use Of Galaxy Essentials
Different people often resort to different measures when all they receive is a "Network unavailable" notification after taping Galaxy Essentials. However, if you wish to use Galaxy Essentials in a hurry, it's suggested that you use the following methods
Restart: Despite its simplicity, the "turn it off and on again" trick still proves effective at taking care of a host of problems in electronics. In the case that your phone displays the "Network unavailable" notification times and again as you attempt to access Galaxy Essential, restart it several times. You could either use the Android restart option of your phone or hold down the Power button and the Volume button simultaneously for seven seconds.
Clear Cache: Go to Settings, select Apps and then clear cached data on your phone. For good measure, it's also a good idea to boot the device into Recovery Mode and wipe cache partition.
Turn off WiFi Direct: On your phone, go to Settings, hit Connections and select WiFi. Next, look for WiFi Direct and proceed to disable it. Incapable of locating WiFi Direct? Then it's widely advised that you search for it using the Android search bar.
Update Android: To determine whether your phone is using the latest version of Android, you need to go to Settings, hit System and select Advanced. At that point, you should be able to see a particular setting called System update. Click on that and you would get to the status of the Android operating system. If an update is available, you must follow the instructions in order to install it.
Perform a factory reset: Nothing you do seems to bring positive changes? Then you may want to perform a factory reset. Backup key data before doing so since the internal memory would be wiped.
I am a Software developer with approx 4 years of experience in building various responsive and beautiful websites and apps.
Language: Ruby, Java, HTML/CSS, Android
Frameworks: Ruby on Rails, Hosting: Heroku, Godaddy
Database: Mysql, Postgres, Mongo, Oracle
Also please look on my stack overflow profile.