Taking photos is one of the most common hobbies of owners of mobile devices nowadays and the same applies to those that use Android phones. Usually, on Android, pictures taken by the camera would be put in Gallery and people could do basically whatever they want with them in there. That being said, user reports of Android camera not saving pictures to Gallery still show up from time to time. Needless to say, to the average Android users, being unable to locate recently captured pictures is both annoying and troublesome.
You also have a hard time searching for pictures you take with your Android phone? If that happens to be the case, this article should be of use to you. Down below, you would be shown everything that you must keep in mind about pictures disappearing from Gallery on Android.
Getting Pictures To Gallery: Solutions 
Issues on Android could be addressed using various methods but once it comes to Android camera not saving pictures to the Gallery, you have to try out the following fixes
Reboot 
In general, while the Android operating system runs smoothly in most cases, it nonetheless experiences hiccups every now and then. To deal with minor errors on Android, the good old "turn it off and on again" technique is often preferred. When you reboot your device, temporary data of the previous working session would be wiped and that may be enough to resolve your Gallery problem. In order to protect the integrity of the hardware, it's strongly recommended that you avoid turning your phone off and on in rapid succession.
Clear cached data 
An assortment of Android applications including Gallery utilizes cached data to speed up processes but if the data become corrupted, odd things could take place. Hence, if you notice Android camera not saving pictures, it's a good idea to clear cached data of Gallery.
Step 1: Go to Setting
Step 2: Hit Application Manager
Step 3: Choose Gallery and select Clear cache
Examine and remount the SD card 
You set the SD card of your phone as the storage location for captured pictures? Then you should take a good look at your SD card when your pictures don't show up in Gallery. If your phone SD card reaches max capacity, you need to delete data and make some space for the pictures. On the other hand, if you know for sure that your SD card still possesses available space, consider remounting it. Careless mounting of SD card causes all sorts of errors and Android camera not saving pictures is one of them.
Step 1: Go to Setting and hit Storage
Step 2: Tap Unmount SD card and select OK in the dialogue that appears
Step 3: Remove the SD card then reinsert it
If the Gallery problem persists, there is a chance that your SD card is corrupted and needs to be reformatted/replaced at the earliest opportunity. You should be able to recover pictures in corrupted SD cards using third-party applications.
Perform a factory reset 
In the case that you have tried everything and you still cannot get pictures to save to Gallery, factory reset could be your final choice. Following a factory reset, your device is going to revert to its original state and all errors would be removed. It's widely advised that you back-up key data on your device before performing a factory reset so you don't lose anything important.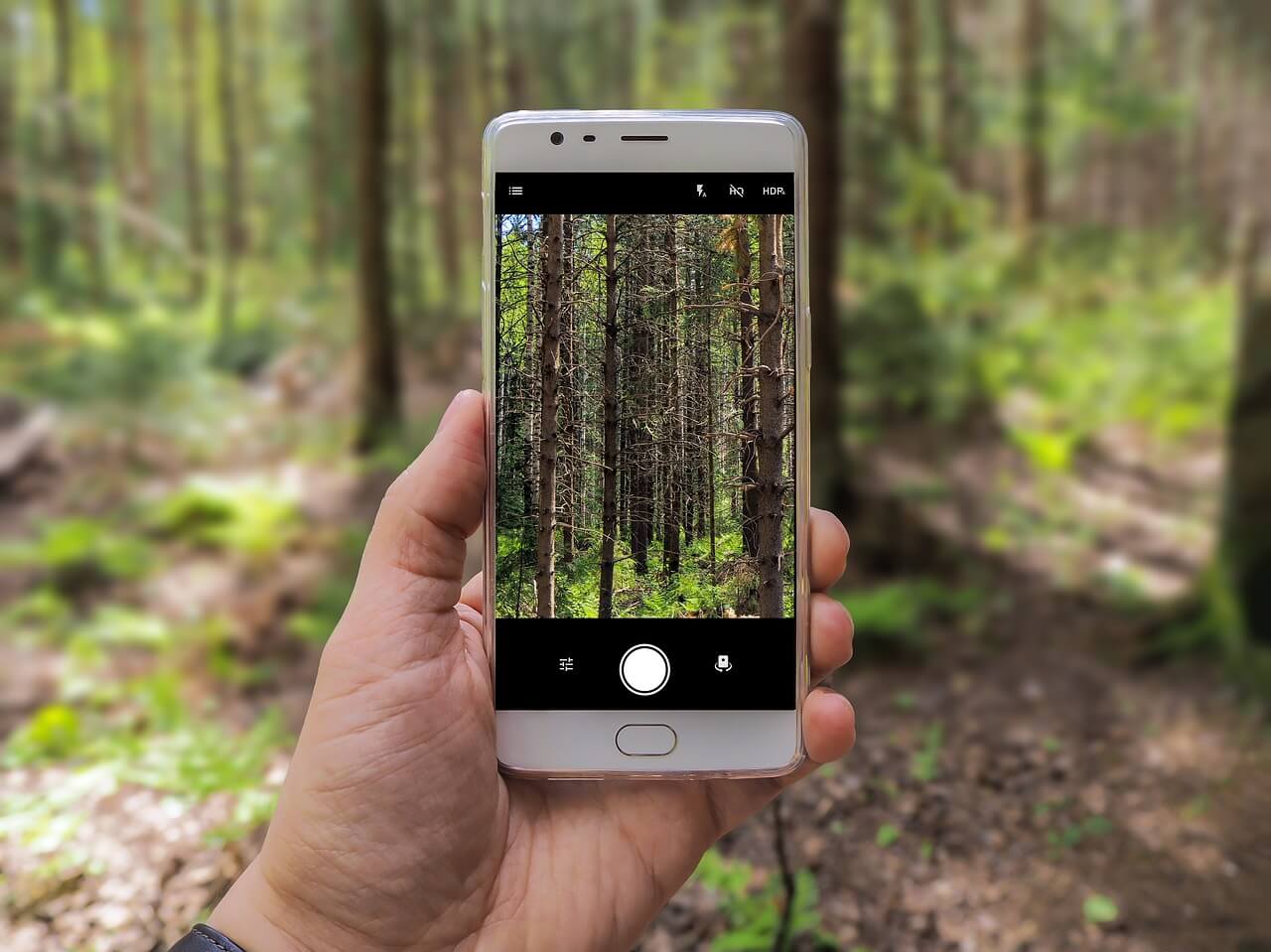 Customizing With Simple Gallery: Tips And Tricks 
Change the covers of folders: By default, Gallery designates the latest image of a folder as its cover but you could manually change folder covers. Just tap the folder, hit the three-dot icon and select Change cover image
Pin folders: Have a hard time keeping track of images in Gallery? Then you may want to keep your favorite image folders on top by pinning them so you could quickly access their contents.
Hide folders: If you don't like others to view your images, you simply have to click them, tap the three-dot icon and choose hide file. It's possible to do the same with image folders.